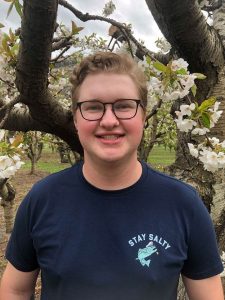 Lane
Busby
Truck Manager/Employee
Education/Experience:
Selling fruit for 3 years
Farmhand for 5 years
Sales for 9 years
Landscaping for 3 years
Interests/Hobbies:
Playing various instruments
Cooking
Landscaping
Favorite Fruit: Peaches and Friar Plums
Lane has been a close family friend of the Fortunato's for the past 4 years. He has lived in the Okanagan his whole life and he enjoys the blossoming Spring the most about where he lives. Lane is always willing to help out the Fortunatos and anyone else for that matter, always with a smile on his face. He enjoys having conversations and getting to know our customers. You can usually find him chatting with a customer and stuffing his face with fruit.